Hello,
For personal reasons, I had to leave the Netherlands and come back to Spain a year ago. I left many stuff from my hamstery there that I cannot pick up anymore. I have to say that some of the stuff might not be perfectly clean (one wheel is dirty, I think), and I cannot check if all the wheels are in perfect shape, so I am going to try to sell everything as fast as I can. For the first person who is willing to give me €40, she/he can have all of this:
This cage for dwarf hamster: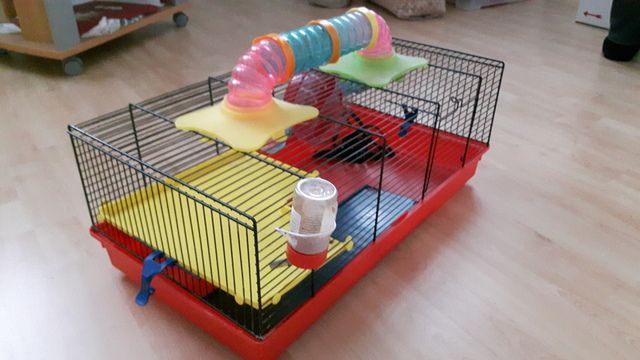 And all this: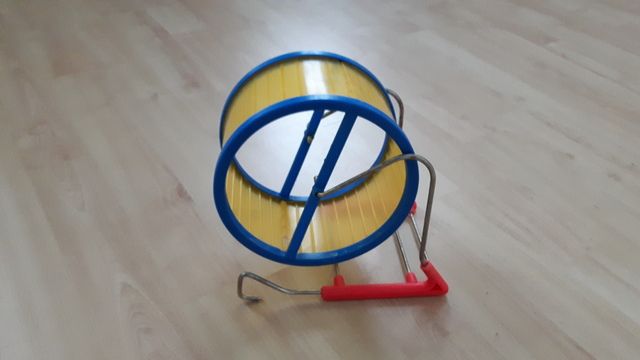 In this pic there are 2 purple Flying Saucers, but I cannot find the plate of 1 of this. It might be there, but I woldn't count on it just in case it broke. The other 2 are there and they're the biggest in size: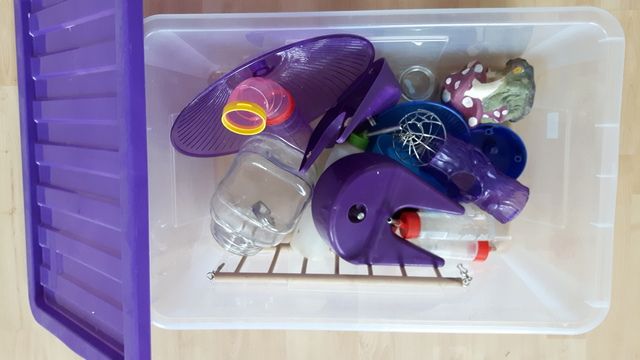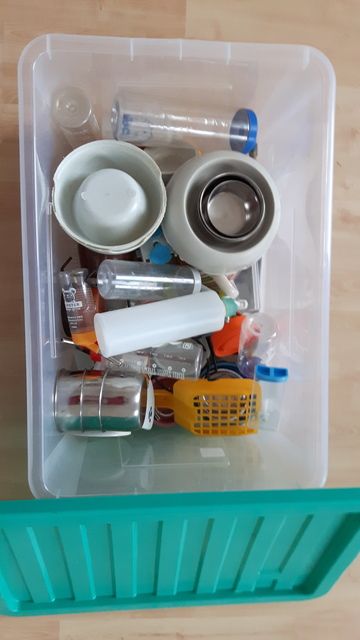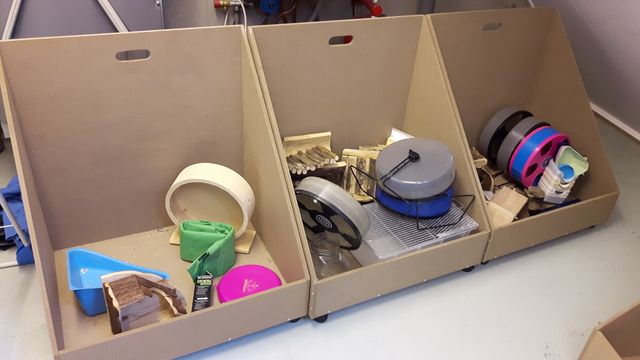 Taking a closer look to this last picture:
The pink thing in this picture in a SnuggleSafe; you put in in the microwaves to warm it up. I used it in some cases with sick/old hamsters or mothers/babies (instructions on the Internet. They sale it on Zooplus):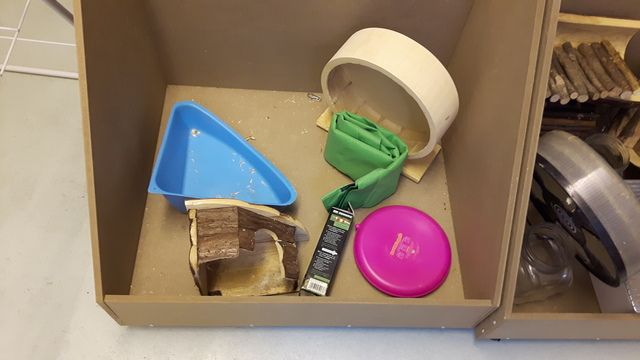 As you can see, some things look old, some of them look new and a few are still packed/unsued. They have to be picked up in Helmond (recommended with a car because the big 3 tupper-wares are included). First serious person that reacts, can have it all.
Check my other posts for cheap cages and terrariums.